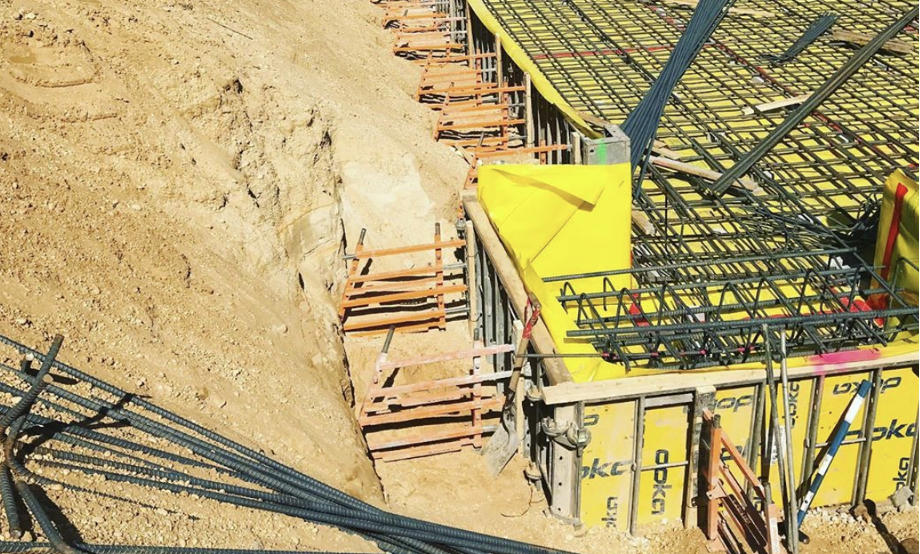 The Column Kicker: It's Formworks, Application and Advantages
The small concrete step used at the bottom of walls or columns, a column kicker's main job is to make sure that the coordinates are maintained between floor slabs. Column kickers are only used at the position where walls and columns are constructed.
In this article, we will discuss what concrete kickers are, when they're used and other formwork solutions that can make your life easier when working on a construction project, big or small.
What are column kickers?
This 50mm-150mm step is provided at the base of a column or wall during the casting of a concrete slab. A column kicker helps to ensure the coordinates of a wall are maintained uniformly throughout the structure, which is impossible to rectify when the concrete has cast.
What are the dimensions of column kickers?
The thickness of a column kicker can vary depending on its application. Usually it will range from about 50mm to 150mm and the width and length of a column kicker is the same as the column for which it's being constructed.
Structurally, a thickness of 150mm is most desirable, as anything less than that may provide less comprehensive support or more than 150mm, the concrete can slump due to the amount of weight.
Advantages of column kickers
There are a range of advantages that come with the use of a column kicker, including:
Able to fix any issues with levelling more easily
Ability to maintain wall dimensions between slabs
Preventing movement of columns
Maintaining the vertical alignment of columns
Simplifying the installation of column formworks
Enhanced construction quality (if done properly)
A reduction in the number of joints in the concrete
Installing columns without kickers
There are some disadvantages to column kickers including the possible formation of joints at the bottom of walls or columns. For this reason, kickers may not always be used.
They also must be used right to be effective. This means a finishing team must know exactly what they're doing – as re-work can slow down the entire process. Experienced concrete finishers should always be used on these sorts of projects.
While neglecting to use kickers to install columns or wall shuttering can result in error, there are new advancements in formwork that can make laying a concrete slab easier, decreasing the risk of error.
Effective formwork options – MSB Form
While MSB Form isn't used during the application of column kickers, it can be used to further increase precision when laying a concrete slab. An all-in-one kicker and base solution for concrete framework, the MSB Form combines simplicity and efficiency in one easy-to-use formwork solution.
Offering an extensive range of products and solutions, MSB Form can save your project time and money. Whether you are working on conventional slabs or podium decks, our frames are perfect for both residential and commercial builds.
To request a free quote today, get in touch with the team using our online contact form. One of our expert team members will be happy to assist you further.